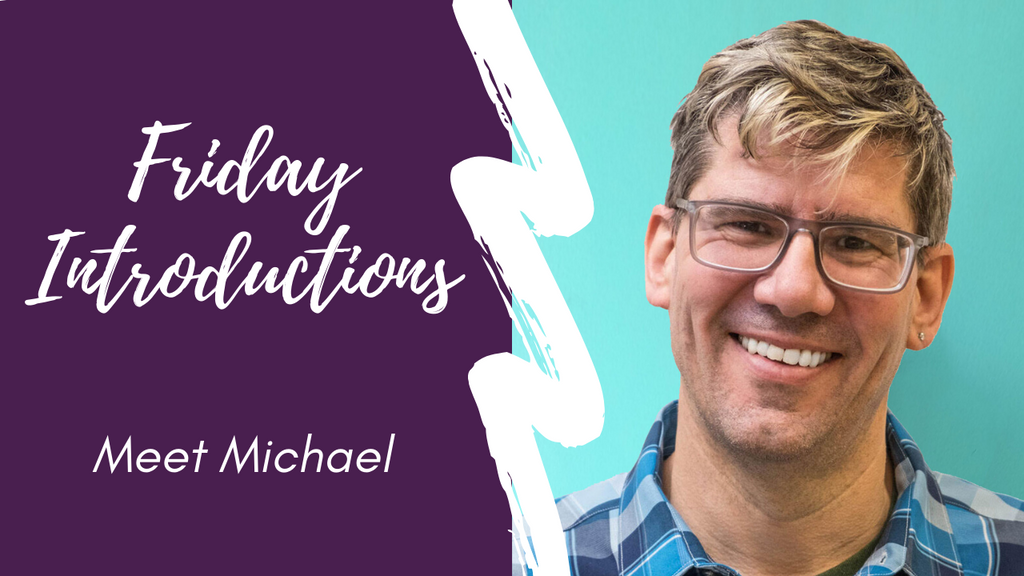 For something a little different around here, we thought it would be fun to share a glimpse into the lives of the people behind Noteworthy Chocolates. The chocolate doesn't just engrave itself or magically show up on your Instagram feed, we have a tiny but mighty team operating behind the scenes that we'd like you to get to know!
Meet Michael! He is a Co-Founder and Chief Operating Officer and is a networking extraordinaire. Michael is our chocolate making and engraving expert and he's the one you'll most likely talk to on the phone with a question. Amongst us, he's also the king of dad jokes and a complete Star Wars nerd. Want proof? Check out how he celebrates May the Fourth!
What book are you currently reading / podcast you're listening to?
Currently reading: The Expanse Series; Book 4.
Currently listening to: Startup Therapy Podcast - it gives the 'no BS' look at starting up a company.


What is your biggest pet peeve?
The expression "Taking it to the next level" drives me nuts because it is used so frequently and doesn't say anything.


What are you doing during quarantine to pass the time, to learn something new, or to stay sane?

I'm keeping my sanity by playing solitaire with my friend Al who is a 450 lb talking gorilla who wears a beanie hat backward and smokes cheap cigars.


Describe someone Noteworthy in your life.
My parents are some of the kindest and most generous people I know.  I am so fortunate to be raised by such wonderful people who showed me the meaning of unconditional love and acceptance of things and people different than I am.


What is your favorite flavor of chocolate?
Milk hands down!
 
What makes it fun to work at Noteworthy Chocolates?
We are in the business of making people happy and that is a really fun industry to be in. Whether it's our client who bought the chocolate or the people who receive it, almost every time we are able to make multiple people happy, which makes me happy too!